Why Patient Engagement Is Key To High-Quality Health Care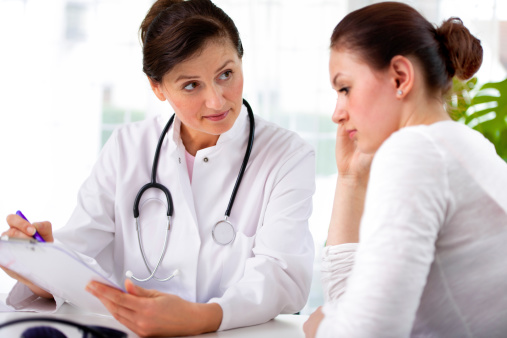 Patient involvement in health care improvement projects has been growing steadily in recent years. It's the right thing to do – to seek the input of those who will be affected by the decision. In Canada, there has been increased recognition of this moral obligation.
However, the good news is that patient engagement can do much more than that. There is growing evidence that patient engagement done right can make a significant contribution to quality improvement. Opening a dialogue with patients—including input from family and informal caregivers—is critical to improving patient outcomes and growing a stronger, more effective health care system.
Achieving Quality Improvement Through Lived Experience
The key is that it must be meaningful patient engagement. In the health care setting, this is not about administering a satisfaction survey, but rather it is based on having real conversations about lived experiences in the health care system.
Patients experience health care holistically: from the moment they park their cars at the hospital, to follow-up at home; it isn't just about the service they receive when they are in the X-Ray unit. By understanding this experience and the emotional highs and lows that go with it (a technique called emotional mapping), we can begin caring for the whole patient upon arrival. And it is often small things that can cause frustration, dismay or anger, e.g. chairs arranged in a waiting room in a way that make it almost impossible to manoeuvre in a wheelchair.
Encouraging patients to share their lived experience (often done through story-telling) is helping health care providers understand how patients perceive the health care system.
How better to provide care that is accessible, safe, effective, efficient, and truly focused on the overall health and well-being of a population, than to involve patients in building and improving their own health care environments?
This means health care providers opening up new lines of communication that offer regular opportunities for stories to be exchanged and the lived experience of the patient to be shared: enter, Patient Engagement. Experience-Based Co-Design (EBDC), first implemented in the United Kingdom is one way of approaching this, in which discussion, observation and filmed interviews are used to document the experiences of patients, carers and staff.
Patient Engagement: Intrinsic Value
In the overall timeline of health care organizations, Patient Engagement is a relatively new field. It is still being studied and evaluated to determine what works best to ensure value and impact. It is an exciting time of experimentation and assessment, and initiatives are springing up across the country. For example, Health Quality Ontario, the Ontario Ministry of Health's quality improvement branch, supports programs that promote Patient Engagement in line with its mission to increase the patient's voice in the shaping of the system. Patients as Partners is a collaboration amongst the B.C. Ministry of Health, healthcare providers, universities, not-for-profits and NGOs to include the patient voice, choice and representation in healthcare improvement.
There are a number of EBDC initiatives taking place, including a large, system-wide process in Northumberland County, Ontario called PATH (Partners Advancing Transitions in Healthcare), for which One World Inc is leading a team of evaluators in conducting a developmental process evaluation
Patient Engagement: Measureable Value
In many ways, Canadians are adopting an increasingly pragmatic view of the health care system. We invest a large amount of our tax dollars in universal health care and it's reasonable to want to know what impact that investment is having. It is one thing to know, intrinsically, that our health care systems will benefit from a better understanding of the lived-experience of patients; it is another thing to demonstrate that value—tangibly and measurably.
In order to improve our national understanding of the measureable value of Patient Engagement, many health care organizations, including the Canadian Foundation of Healthcare Improvement (CFHI), have been working to identify Patient Engagement success stories from across the country. From a new safety score card at the Toronto Rehabilitation Institute, to former clients returning to teach staff how to take a recovery approach to care at Toronto's Centre for Addiction and Mental Health, to significant changes in inpatient units and how they operate at McGill University Health Centre, Patient Engagement is making a visible difference at health care institutions across the country.
At McGill, specifically, an admissions process that once took an excess of 4 hours can now be accomplished in a fraction of that time. The Canadian Institute of Health Research (CIHR) says, "The result has been a 30 percent increase in the Hospital Consumer Assessment of Health care Providers and Systems (HCAHPS) survey scores related to responsiveness of care from the patient's perspective, surpassing U.S. benchmarks."

Patient Engagement: Critical Steps for Health care Providers
The key message to health care providers and policy makers is that sitting on the fence about Patient Engagement is no longer an option. Quality Improvement demands that the whole health care system—from community health providers to hospitals, to researchers—commit to developing meaningful Patient Engagement strategies, and putting plans in place to observe and monitor those strategies with a view to evaluating them over the long term.