What Are the Main Features of a Developmental Evaluation?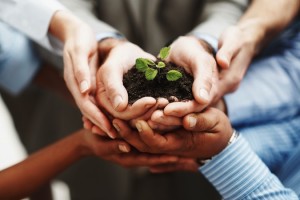 Developmental evaluation can be especially useful in helping to deal with complex issues where more conventional approaches to evaluation fall short. It is a way to support the development and testing of creative approaches to address complex problems; it is well-suited to those situations where you are "learning as you go".
Jamie Gamble describes three main features of a developmental evaluation:
First, is framing the issue. The people involved need to clarify how they understand the issue they wish to address.  Members of a diverse group of stakeholders may, in fact, have different ways of looking at the same issue; different perspectives can be very useful, providing a more "three-dimensional" understanding of the issue.  The group also needs to put their assumptions about the issue on the table so they can be made explicit.
The stakeholders can then state, the goal they wish to achieve and the conditions that need to be in place in order for that goal to be achieved. This is known as a Theory of Change. This kind of exercise can be very valuable in helping everyone involved to share their thinking and perspectives about an issue, and then to design the intervention.
Second, is a process of testing quick iterations. Sometimes the best way to develop new interventions is to test them out on a small scale, with the intent of learning as much as possible from the testing process. Developmental evaluation is an approach that purposefully captures the learning so it can help to inform improvements.
Third, is the process of tracking the trajectory of the innovation. The path to developing an innovation is seldom straightforward.  Assumptions are tested through the quick iterations.  Learnings from this testing are incorporated into future iterations, and also help to build a better understanding of the issue. Developmental evaluation tracks this path to help to clarify when and how key decisions were made. This information can be particularly useful when trying to disseminate innovations to new settings.
Gamble, J., A Developmental Evaluation Primer. http://www.mcconnellfoundation.ca/en/resources/publication/a-developmental-evaluation-primer.