Using Social Movements to Support Culture Change – the Case of Health Promoting Schools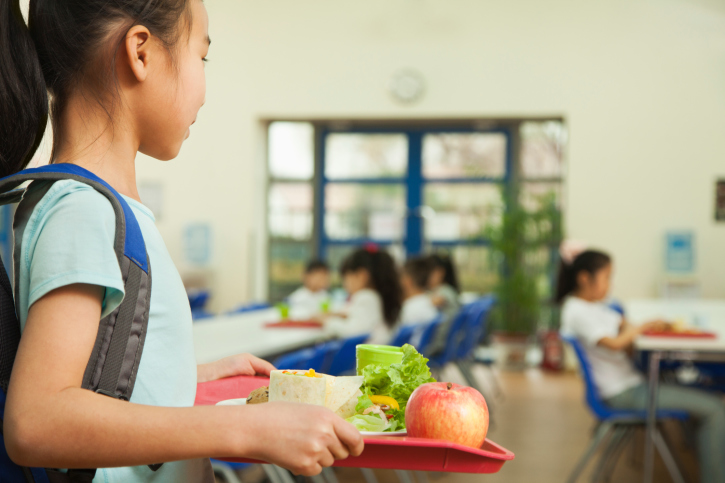 Developmental evaluation is a very useful tool in helping organizations to understand complex social issues. It was used to evaluate and inform the approach for the Health Promoting Schools movement across Canada.
What is Health Promoting Schools?
Obesity and overweight rates among children and youth are a major public health concern today. Schools are ideally placed to be organizations that promote healthy lifestyles for children and youth. Kids attend school 5 days a week, 7 hours a day, for 10 months a year from the time they are 4 years old until they reach the age of 17 or 18. All this time covers an extremely important developmental period in their lives. Yet most schools view health promotion as something that only happens in Phys Ed or Health class – perhaps a couple of hours a week at most.
Health Promoting Schools (HPS) is a movement that started a number of years ago with the World Health Organization. It seeks to maximize the potential of using schools as places to promote health. Rather than treating health as just another subject, HPS aims to create a culture shift in schools so that all aspects of what happens in a school are viewed through a health promotion lens. Schools participating in HPS have adopted a wide variety of innovative practices, including:
Finding ways to link curriculum in all subjects – from Math to Science to Social Studies – back to Health;
Promoting nutritious approaches to lunches and snacks so that kids get to learn about how to prepare and enjoy eating them;
Changing the school's approach to fundraising – from selling chocolate bars and pizza lunches to organizing fun runs or selling fruit.
What is the Impact of HPS?
The HPS approach works! Participants in Alberta's Apple Schools program, started in 2008, demonstrated :
Improved nutritional habits, including a 10% increase in fruit and vegetable consumption and a 12% reduction in overall caloric intake;
Increased physical activity levels which are now higher than the provincial average;
A 14% reduction in obesity levels; and
Positive, healthy environments in all school communities.
Spreading the Approach – PHE CANADA
In Canada, the leaders in the HPS movement are definitely Alberta and British Columbia, with pockets of activity in other provinces. Alberta's Apple Schools program is doing some groundbreaking research on the approach. At a national level, the Joint Council on School Health – representing all provincial and territorial governments – is committed to Comprehensive School Health, which is essentially the same as HPS.
PHE Canada, a national organization representing physical and health education teachers, received funding from the Lawson Foundation to disseminate the HPS approach across Canada. They sought to leverage the strengths and expertise already developed in places like Alberta to expand to other provinces. PHE Canada hired One World Inc. and Chris Wilson to do a developmental evaluation of their HPS initiative.
Supporting Culture Change Instead of Curriculum Change
Initially, PHE Canada approached the dissemination of HPS in much the same way it had done with other projects. They planned to develop curriculum guides and other resources for teachers to use in the classroom, and to organize and deliver trainings. But our developmental evaluation work demonstrated that HPS was not like other projects – it was not simply about developing some new content, but rather about supporting a culture change process in schools. A different approach was called for.
We determined together that it made more sense to treat HPS as a social movement, rather than a curriculum delivery exercise. In this work we were inspired by the brilliant book Brains on Fire that talks about approaches to nurturing social movements. Social movements are different in that they are bottom-up, rather than top-down. In that sense, they are not controlled, but rather inspired. A few of the lessons from Brains on Fire were instrumental in shaping the approach for disseminating HPS:
Movements aren't about the "product"; they are about the passion. It is important to find out what makes educators and others really care about the HPS approach and tap into that passion;
Movements are spread by small conversations, where people talk about what they care about and what inspires them. They don't get spread just by putting up websites or distributing resources.
Movements have inspirational leadership. It is important to find the leaders (teachers, parents, students and others) who are already committed to HPS and believe in it, as they will be the ones who are best able to inspire others.
Movements get results. People are inspired when they can see concrete results, so it is important to gather and communicate those.
Health Promoting Schools Dissemination Strategy
Based on these ideas, we developed a strategy to assist PHE Canada in disseminating HPS:
Find and connect the existing HPS "Champions". These are the teachers and others who have been instrumental in making HPS successful in places like Alberta and BC. They are the best ambassadors for the approach. Connect them, capture their stories and support them in the role of being ambassadors for the initiative.
Find and tell the success stories.
It is encouraging to see how the bottom-up approach to inspiring health-promoting culture change in schools has seen real results – far beyond the results that would be expected from a traditional curriculum change approach. Developmental evaluation will undoubtedly be a tool used to determine how to tackle other complex social issues in the future.