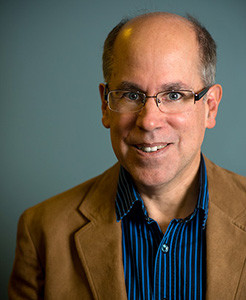 Communities, organizations, and networks have great wisdom, experience, and tremendous potential for bringing creative solutions to complex problems. This potential is multiplied when they work collectively. The challenge is to tap into that experience and translate it into knowledge they can use and share with others. Ken Hoffman works with diverse groups to meet this challenge with confidence and effectiveness by focusing on areas including:
Developmental evaluation
Development of learning strategies
Community health promotion
Community development – local and international
Strategic planning
Team management
Research writing
Facilitation & organizational development
With more than 25 years of experience in management, organizational development, community development, planning, facilitation and writing, Ken Hoffman has developed skills and strategies to support collective learning and innovation. Ken has worked with organizations at the local, provincial, national, and international levels, using approaches such as organizational learning, the Theory of Change and development evaluation.
Ken brings a wide range of skills and expertise developed over years spent in regional health planning (as Associate Executive Director of a District Health Council) and program management (as Program Director an inner city Community Health Centre and a national NGO). During his time as an independent consultant, he has worked with a diverse group of clients in Canada and abroad, including regional health authorities, public health organizations, community health centres, community economic development organizations, national and international NGOs and various governments.
In addition, Ken has a strong content background in health planning, community health promotion, primary health care, and community development. Clients have included Health Canada, the Public Health Agency of Canada, the World Bank, the Association of Ontario Health Centres, the Canadian Nurses Association, and the United Way of Canada.
Over the years, Ken has also spearheaded a number of community development initiatives, including the development of an innovative program to help street-involved youth re-connect with employment and education, a strategy to support alternative approaches to education, and a strategy to support community economic development in Ottawa.
Ken is a Fellow at the Centre for Health Promotion, University of Toronto, and an Associate at the Wellesley Institute in Toronto. He is trilingual (English, French, and Spanish) and holds a Master's Degree in Health Administration and a Graduate Diploma in Community Economic Development.
As a Partner of One World, Inc., Ken has had the opportunity to support organizational innovation and learning through facilitation, evaluation, and management consulting.